What Are Metal Embossing Machines Used For?
The art of embossing has existed in the world for many centuries. The process involves creating raised designs, texts and images on materials such as metal, paper, wood, fabric, glass and many more.
A large variety of embossing machines exist in the market. The type of machine your business needs will largely depend on the type of material that is to be embossed.
Metal embossing machines are specially designed to imprint different types of designs on metal, used for identification or decorations on products such as small cards, cable tags and dog tags.  
Request a Sample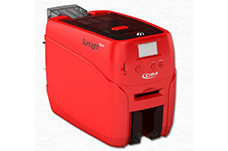 CIM Sunlight Saturn Plastic Card printer
Printer Features
Direct-to-card Dye-sublimation Resin thermal transfer
Single-Sided or Dual-Sided printing
Additional hopper for the 2nd type of cards
Edge-to-Edge printing
Full-color and monochrome printing capability Resolution 300 dpi
Internal memory 128 MB
Learn More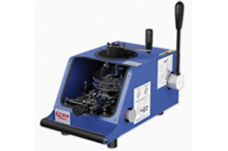 CIM ME10 Manual Metal Card Printer
Plate
Dimensions:
Maximum 95 x 75mm,
Thickness: 0.9 mm
Materials: stainless steel, carbon steel, aluminium, copper, brass feed manual
HARDWARE
Dimensions:
250 x 440 x 260 mm
Weight :13 kg
Embossing fonts:
Simplex 2, OCRB1, Block USA, Block 5 mm
Debossing: Elite Dog Tag
LEARN MORE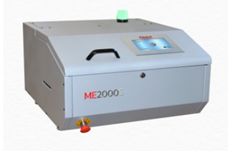 CIM ME1000S/ ME2000S Embossing machine
PLATE
Dimensions:
Maximum 95 x 55mm,
Thickness: 0.9 mm
Materials:
stainless steel, carbon steel, aluminium, copper, brass
HARDWARE
Dimensions:
630 x 700 x 197 mm
Weight: 85 kg
Embossing fonts:
Simplex 2, OCRB1, Block USA, Block 12 mm
Debossing: Elite Dog Tag
learn more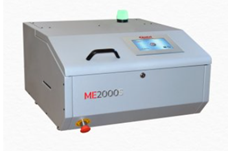 CIM ME1000S/ ME2000S Data Matrix Embossing Machine
PLATE
Dimensions:
Maximum 95 x 55mm,
Thickness: 0.9 mm
Materials:
stainless steel, carbon steel, aluminium, copper, brass
HARDWARE
Dimensions:
630 x 700 x 197 mm
Weight: 85 kg
Embossing fonts:
Simplex 2, OCRB1, Block USA, Block 12 mm, Data Matrix
Debossing: Elite Dog Tag
LEARN MORE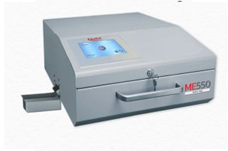 CIM ME550 FLEXI TAG Metal Embossing machine
PLATE
Dimensions:
52 x29mm, 65 x 60mm
Thickness 0.7 mm
Materials:
Aluminium, stainless steel,
HARDWARE
Dimensions:
460 x 232 x 270 mm
Weight: 26 kg
Embossing fonts:
Simplex 2, Block USA,
Block 5
learn more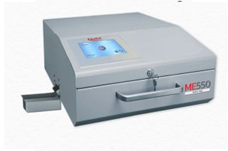 CIM ME550 FLEXI CABLE TAG Metal Embossing machine
PLATE
Dimensions:
89 x 19mm, 89 x 13.7, 89 x 9.5
Thickness: 0.25 mm
Materials:
stainless steel
HARDWARE
Dimensions:
460 x 232 x 270 mm
Weight: 26 kg
Embossing fonts:
Simplex 2, Block USA,
Block 5
Download Full Specs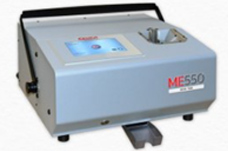 CIM ME550 FLEXI DOG TAG Metal Embossing machine
PLATE
Dimensions:
52 x 29mm, 57 x32mm
Thickness 0.5 mm
Materials:
Aluminium, stainless steel
HARDWARE
Dimensions:
460 x 232 x 270 mm
Weight: 26 kg
Embossing fonts:
Simplex 2, Block USA, Block 5
Download Full Specs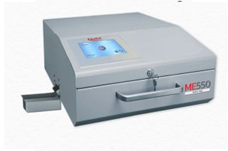 CIM ME550 FLEXI TAG DATA MATRIX Metal Embossing machine
PLATE
Dimensions:
52 x29mm, 65 x 60mm
Thickness: 0.7 mm
Materials:
Aluminium, stainless steel
HARDWARE
Dimensions:
460 x 232 x 270 mm
Weight: 26 kg
Embossing fonts:
Simplex 2, Block USA, Block 5
Download Full Specs
NICHOL TRAKATAG Automatic Tag Machine
Model E150 makes a
100 x 50mm tag
Model E250 makes a
200 x 50mm tag
Materials:
Aluminium 0.5mm
Tin Plate 0.3mm
Speed: approximately 8 seconds per tag
Features:
Download excel spreadsheet
Set number of tags 
Learn More
Benefits of Metal Embossing Machines
Some of the most common benefits of metal embossing machines are :
Raised characters are easy to read after galvanising, painting or coating
Easy to work with
High precision
Maintains metal thickness after embossing
Produces consistent embossing with no design variation
Depth of the lines and design can be altered to suit
Materials used in the metal embossing include:
Steel
Zinc
Brass
Copper
Aluminium
And More
Learn more about what product suits your needs