What Are Metal Stamping Machines?
Metal stamping machines are ideal for applications where a fast marking of standard information is required.
The machine creates the force needed for stamping, punching and staking by utilising a unique impact mechanism which clamps the product before building up internal pressure and "firing" into it (compress and release of spring-loaded energy section).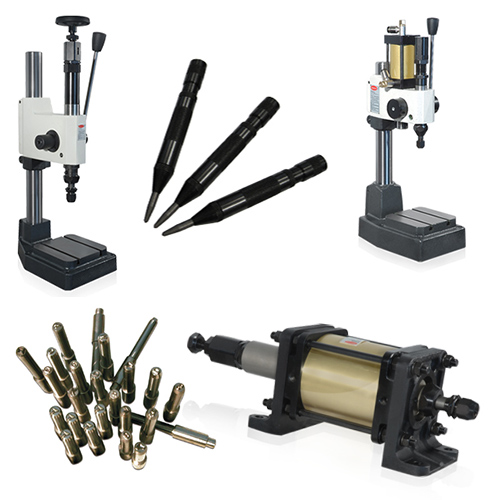 How To Choose The Right Metal Stamping Machine?
Metal (or Impact) stamping is a very popular marking solution among metal stamping manufacturers because of its set up simplicity, repeatability, operational ease and low maintenance.
It is, however, important to keep in mind that there are multiple variables to consider when choosing the right metal stamping machinery.
Nichol recommends manufacturers consider:
Materials that be stamped
Size of the stamping needed
Number of text lines to be stamped
Characters per line
Volume of part marking required (low, medium or high)
Post marking processes, if any
Nichol recommends manufacturers consider:
Materials that be stamped
Size of the stamping needed
Number of text lines to be stamped
Characters per line
Volume of part marking required (low, medium or high)
Post marking processes, if any
Learn more about prices and products that suits your needs